2012 Olympics Advertising & Product Design
I had the pleasure of working with our Redline BMX Race athletes to design the frame graphics they would be riding in the 2012 Olympics. The athletes would be representing the USA, Canada, Australia, Netherlands and France. I used the country color palettes to help define each frame design. It was incredible to see them compete live in front of billions of viewers. I also hired photographers to capture the action at the London Olympics and send photos to me immediately after the event. I was able to finalize and send off our advertising of our medals winners within hours of the event completing.
REDLINE ADVERTISING
Advertising done within hours of Sam and Laura winning medals at the 2012 Olympics.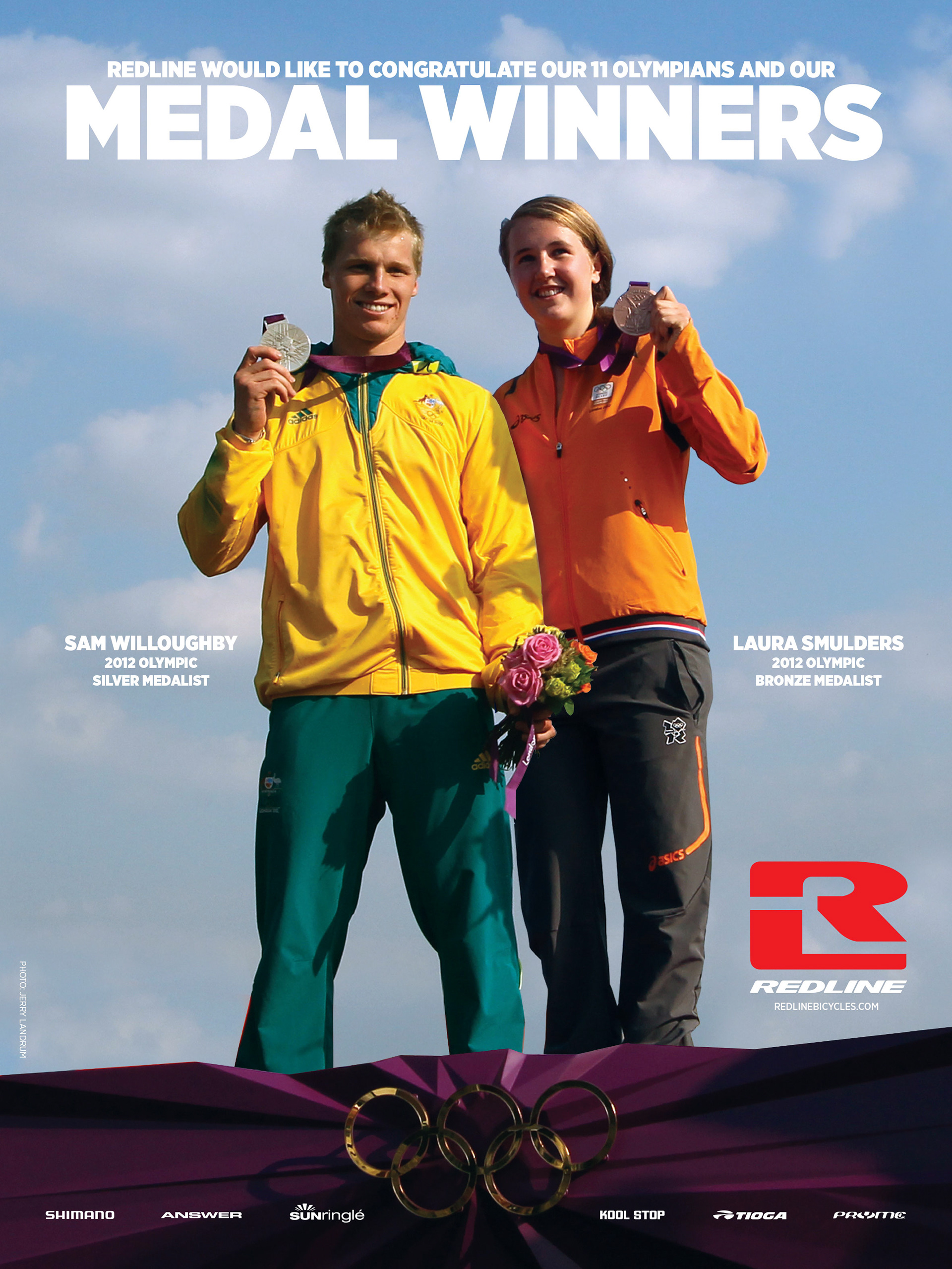 5 Part ROAD TO LONDON video series leading up to the Olympics in August.
OLYMPIC BIKE FRAME DESIGN
I designed the bike frame graphics for Redline Olympic athletes from USA, Australia, Canada, Netherlands and France. I used the country colors to help define each riders frame.